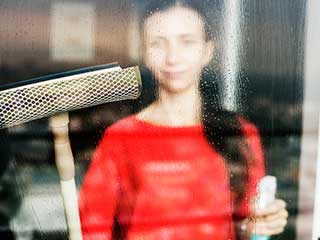 Sanitize surfaces and decontaminate rooms with our Orange house cleaning services available to all nearby areas. Got stains on carpets or furniture? We offer quick and cheap solutions to remove red wine stains and other insistent spots without posing any risk to rugs, floor covers, and upholsteries. Cleaning houses takes time, so it's an effort best left to professionals. We provide all of our professional house cleaning services at affordable costs that save you time and headaches.
Complete Stain Removal For Carpeting
Blemishes are one thing, but nasty spots and stains on carpets and rugs create a very unaesthetic look. More than that, actually. Residues of food and liquid spills can become hotbeds for bacteria. That means some carpet decontamination may become necessary if left unattended. Removing carpet stains sometimes proves very difficult, depending on the type of substance causing the marks. Orange carpet stain removal professionals that we employ have a wealth of knowledge and experience to draw upon. That allows them to get rid of carpet stains of all types, regardless of how insistent. We use nonharmful eco-friendly carpet cleaning solutions to get the job done. That way we ensure no damage to your floor covering in the process.
Orange Furniture Cleaning Services
From dusting couches to removing stains on sofas and recliner chairs, cleaning furniture can quickly become a chore. That's why it's worth saving yourself the hassle of it all and get a team of professional furniture cleaners to handle various tasks. Got a sofa with stains or a couch with mold? Get those problems mitigated and solved with the furniture cleaning services we provide to all Orange area customers. Using steam cleaning services for sofas and a range of other methods, we're able to get rid of dirt and stains on couches and other furniture without causing any damage to the material. Some furniture needs a more delicate touch, which is where our meticulous attention to detail comes in handy. When you need furniture cleaned right and fast, at an affordable cost, turn to us for the best service specialists around.
Grout and Tiles – Cleaning and Polishing
Besides floor covers, furniture, and upholstery, your wall and floor tiles need cleaning as well. Whether in the bathroom, where mold and mildew tend to spread or in kitchens. Tiles become dirty fairly fast, especially the brighter the colors they flaunt. The grouts separating the tiles also accumulate dirt, creating not only an unaesthetic look but an unsanitary one. The Orange house cleaning services we offer including scrubbing down tiles and removing dirt and stains. The same goes for the grouts. Dirty tiles gather layers of sticky muck that makes them exponentially dirtier when they get wet. Seeing as how kitchen and bathroom tiles get splashed with water often, that's a problem. To have your tiles cleaned by professionals, connect with us, and see how affordable this service is.
Your Local House Cleaning Service Providers
We help customers from all over the nearby area keep their homes and offices clean and smelling fresh. You deserve the best Orange house cleaning service specialists to assist you when you need to get rid of dirt and dust indoors. From stain removal for carpets and couches to steam cleaning tiles, sofas, and even upholstery and curtains. We offer the full package at the best prices around! Get in contact with our team for low-cost cleaning services for houses of all sizes.