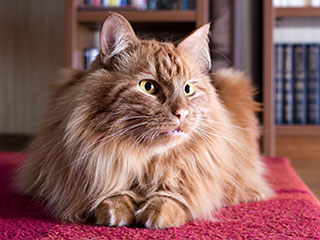 The joys of keeping a pet come in abundance. They make a home warm and full of life while rewarding your love with loyalty. They give us moments of sheer pride, laughter and sentiment. What they can also give us in abundance, is a generous portion of shed hair on a daily basis.
Typical domestic hoovers are usually no match for such a challenge. Neither are you when on all fours attempting to pick them out stand by stand.
Cleaning hairy carpets
Usually the level of difficulty that comes from cleaning pet hair from a carpet can depend on the style you keep. The thicker the carpet, the more hair is likely to be added and seem impossible to sift out.
Carpets with a less tight weave will absorb hair like a sponge absorbs water, while carpets with very tight knitting will be more resistant. However, no woven fabric surface is completely hair repellant. All owners of furry pets will be dealing with this issue at some point. You can try having wooden floors throughout your home, but as we all know, the warmest homes must have a good carpet.
Expert carpet hair removal
Whether your carpet is mildly hairy or completely ridden with it, our professional carpet cleaning company will ensure every strain is removed. You won't have to lift a finger, and can be assured the job is done more thoroughly than you could ever handle on your own. No need for a new carpet, and no need to consider trading in for a wooden floor or alternative hairless pet.
Want more? Let us take care of:
Natural Stone Cleaning & Repair
Water Damage Restoration Service