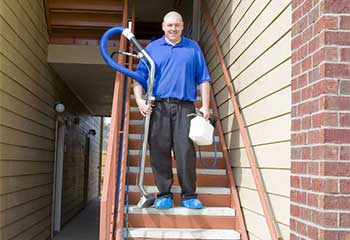 Tile Cleaning
Customer Issue: The lightly colored ceramic tiles had a good amount of dirt suck in them because of their porous structure.
Our Solution: We used steam cleaning to extract the dirt from both the tiles and grout, while ensuring that the temperature was perfectly safe for the delicate flooring materials. The floor was sparkly in very little time and dried fast.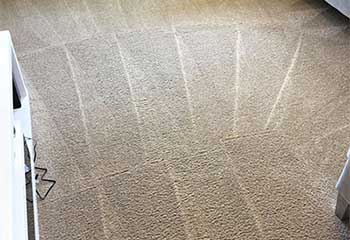 Carpet Cleaning
Customer Issue: The wool carpet had lost some of its natural softness and was visibly darker because of the dust and dirt inside.
Our Solution: We adjusted our equipment carefully to protect the gentle and tall wool fibers while extracting the particles stuck to them. After a sufficient number of overlapping passes, the carpet was revived - soft, brightly colored and odor-free.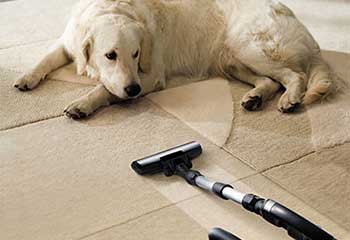 Pet Stain Removal
Customer Issue: Mr. Jackson's male cat had done his business on the carpet several times and the smell was very sharp.
Our Solution: We used UV light to identify all cat stains, then applied our carpet cleaning technique to loosen up and extract all urine crystals stuck on the fibers. Then we treated the stained areas with our product formulated to eliminate the chemical compounds causing the odor.